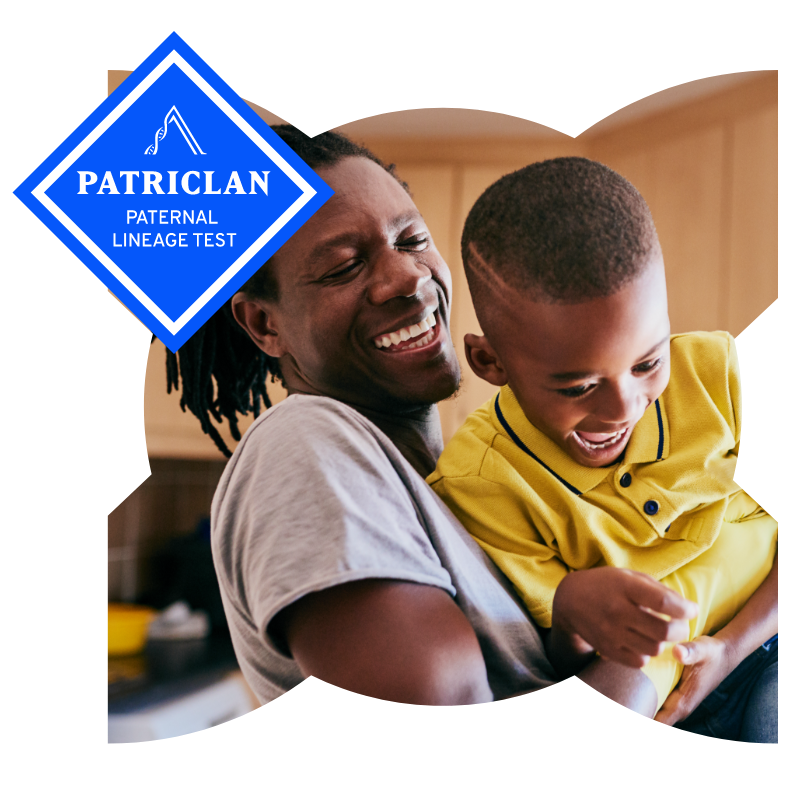 Honoring Our
African Fathers
Discover your father's paternal roots through Y-DNA
Male Test Takers Only

The PatriClan Test reveals the roots of your father's paternal line up to 2,000 years ago. An African result will receive the country and tribe of origin. Sixty-five percent (65%) of the people who take this test receive an African result.
The Y chromosome allows men to trace the strength of their father's paternal legacy to its foundation. It has a series of unique markers that tell a profound story about where our fathers come from. Our science team compares the markers to the largest African reference database in the world. Women cannot take a PatriClan Test. Read more here.
African Ancestry is the only genetic ancestry company that puts your identity, safety and privacy first. We destroy 100% of your DNA samples. We DO NOT sell or share your genetic information.
There is a 35% chance that your result will not be African. No refunds will be given once swabs are received at the lab. International customers are responsible for the postage to return swabs to us.
We Get Specific About Your Roots
What You Get With Your Test
For male test takers only, your test kit includes everything you need to submit your cheek swab.
Your results package will be delivered digitally and will include:
Your present-day African country and ethnic group, if your result is African.
A new sense of pride in your identity and a deeper connection with your Ancestors
Y chromosome DNA sequence
Personalized Certificate

Of

Ancestry
"Guide to African History and Cultures" e-book
Exclusive access to Online Community on Facebook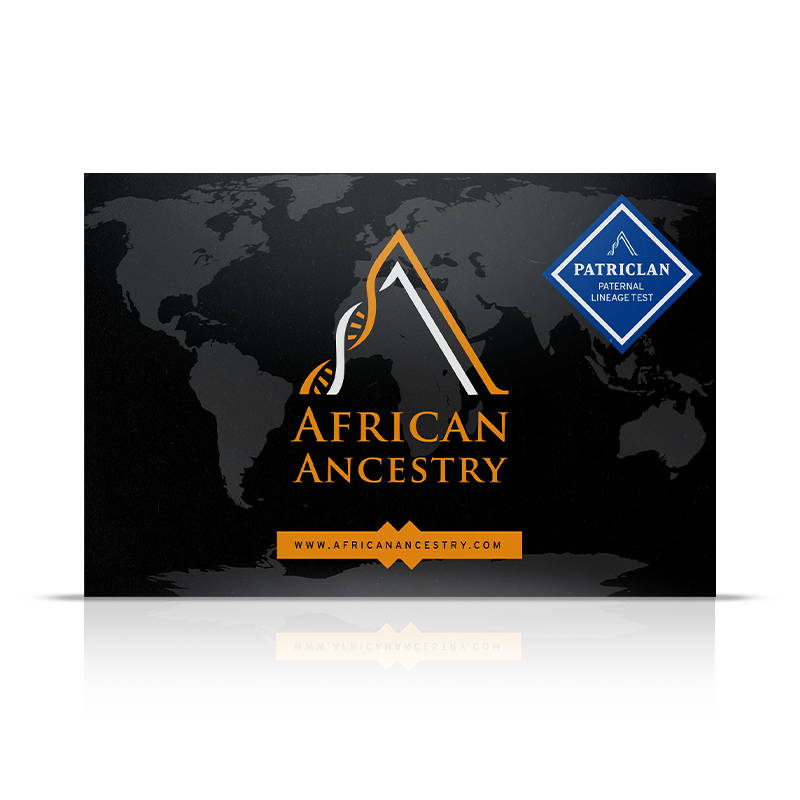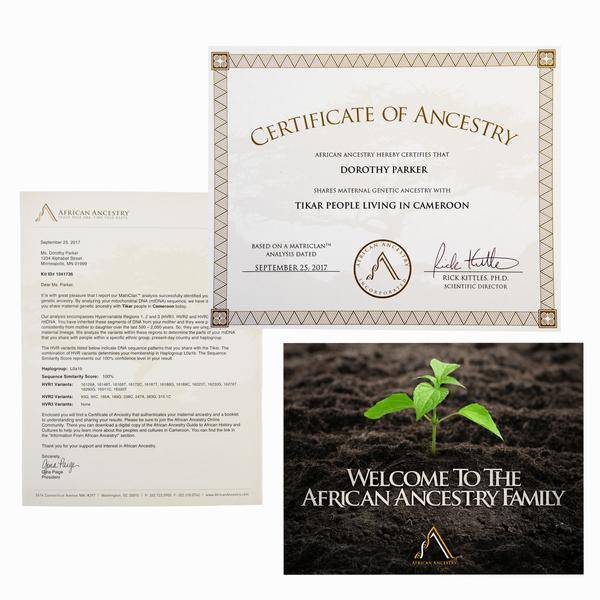 You'll activate your test kit online and receive your results through a password protected account, which will allow you to track your progress and review your results securely and confidentially.
Only biological males can take the PatriClan test. Women can trace their paternal lineage by having a male relative from their father's side take the test such as a brother or a paternal uncle.
Throughout history, Black men have shown great strength, resilience and courage in the face of immense challenges—a warrior spirit that remains alive in their DNA.
Reconnect to Africa and rediscover the greatness stored inside you.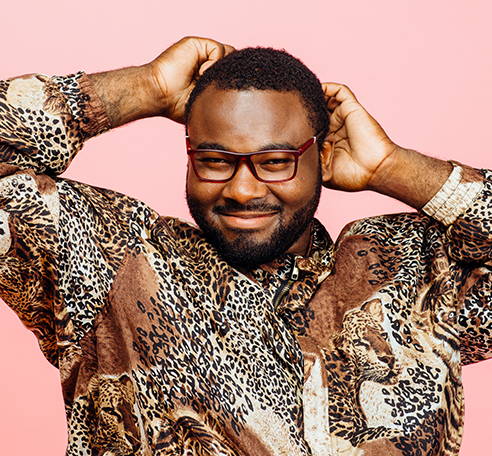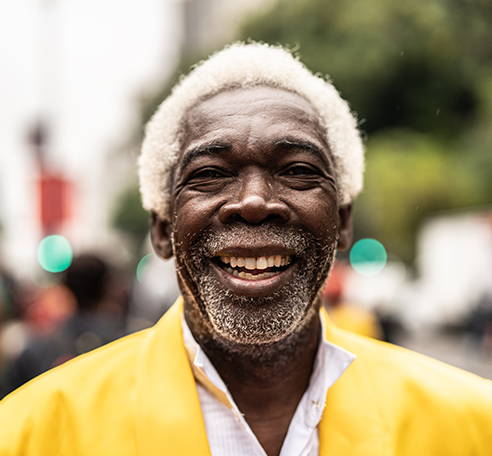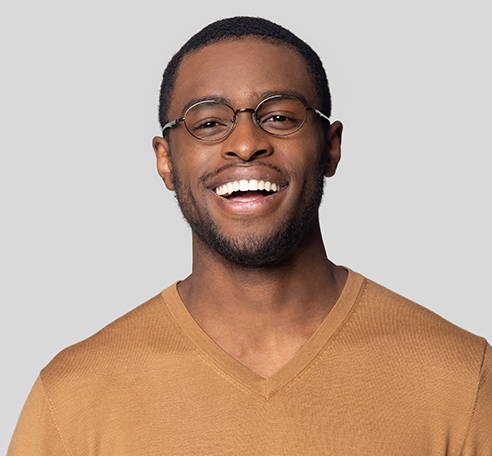 A Lasting Legacy For The Whole Family
Your results apply to everyone who shares your paternal lineage.
Why might someone receive a result that is not African?
Very few, if any, African Americans are 100% African. During the period of slavery in the Americas, white men (slave traders, slave owners, etc.) often fathered children with enslaved women. Their offspring then had both African and European ancestry. This means that the descendants of the offspring will have a European branch in their family tree. There is an 35% chance that your paternal ancestry result will not be African. Read more about why here.
Can I send results from another company's test for analysis?
Paternal Ancestry Results
Yes, if you have Y-chromosome markers and a Y Haplogroup of A, B or E from another company, then your PatriClan Test result will be African.
If it is not a Y Haplogroup of A, B or E, then do not take the PatriClan Test. If it is, please click here to submit an Analysis Only request.

Maternal Ancestry Results

Yes, if you have a mitochondrial DNA (mtDNA) sequence and an mtDNA Haplogroup L from another company, then your MatriClan Test result will be African.
If it is not Haplogroup L, then do not take the MatriClan Test. If it is, please click here to submit an Analysis Only request.

Admixture/Autosomal Results
No, we cannot use autosomal data from another company. However, please check your results to see if the company gave you an mtDNA haplogroup or Y chromosome haplogroup. We can provide better direction if you have that data. Contact us at info@africanancestry.com.